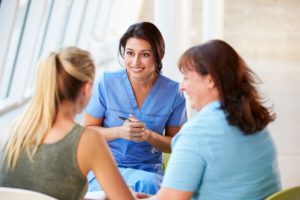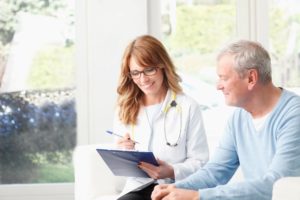 Care Coordination
VAAACares is designed to provide necessary services to promote the health, welfare, maintenance, protection and care to Medicaid members in their living environments.
Services provided through care coordination:
• Monthly contacts: face-to-face & telephonic
• Plan of care development
• Authorization approvals
• Comprehensive assessments
• Level of Care Reassessments (LOCERI)
• Interdisciplinary Care Team meetings
• Repatriation of nursing facility
members back to the community setting
• Referrals for other services including options counseling, transportation, meals/nutrition, personal care, respite and adult day health services
Care Transitions
The VAAACares care transitions program provides techniques that promote patient and caregiver engagement to take an active role in their health care. Care transition interventions facilitate new behaviors and self-management stratagies that promote successful responses to common health problems that occur after transitions between health care settings.
Services provided through care transitions:
• Hospital visit
• Home visit
• Medication Management
• Red flag identification
• Follow-up phone calls
• Referrals to other services
• Chronic Disease Self Management (CDSM)
• Diabetes Self Management
• Behavioral Health
• Fall Prevention
• Advance Care Planning
• Motivational Interviewing
• Patient Activation Measure (PAM)
• Telehealth
• Housing Needs
• Adult Day Care
• Meals on Wheels
• In-Home Care Services
• Advance Care Planning
• In-depth Options Counseling
• Behavioral Health Screening
• Tele-education & Telehealth
• Transportation