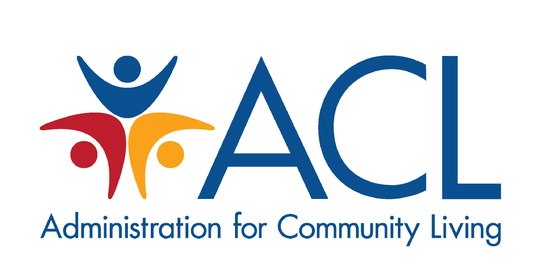 The Administration for Community Living (ACL) has selected Bay Aging to lead the development of a statewide Community Integrated Health Network (CIHN) for Virginia. The two-year project will be directed by Beth Bortz, President & CEO of the Virginia Center for Health Innovation (VCHI), and Kathy Vesley, President & CEO of Bay Aging, and funded by a federal No Wrong Door Community Infrastructure Grant.
ACL tasks a statewide coalition, led by Bay Aging and VCHI, to develop a fully integrated, interoperable approach to healthcare that embraces key social services in cooperation with healthcare entities. To this end, Bortz and Vesley will convene stakeholders consisting of health care partners, community-based organizations, and social service/behavioral health specialists.
Developing Virginia's CIHN will align health care and social services, thereby supporting diverse needs and addressing equitable access to services. Barry L. Gross, M.D., Vice-Chair of the Bay Aging Board of Directors, and a practicing physician with decades of experience in health care management positions, favors the integration of health care and social services. According to Dr. Gross, "Studies have shown that actual clinical care improvements only impact on 10-20% of population health issues, while the remaining 80-90% of improvements are made by addressing the many multiple and varied health behaviors, physical environments, and socio-economic factors. In order to achieve those improvements, we, as providers and caregivers, must work to integrate the services we provide so we can successfully address those many primary socio-economic issues such as food and housing inequities. Health related disparities and inequities must be addressed through not only education but by addressing the individual's overall environment and also includes providing greater access to counselling and mental health support. In order to maximize our efforts, it is long overdue for us to fully integrate all of these critical aspects of care."
Bortz looks forward to helping diverse, and at times, competing health systems and health plans meet common goals. "Collaboration can bridge health care and social services and improve quality of care while reducing health care costs," she explains. Several regional, state, and national organizations have already pledged to support Bay Aging and VCHI in building out
Virginia's CIHN, including Virginia Hospital & Healthcare Association, Virginia Department for Aging and Rehabilitative Services, Health Quality Innovators, Virginia Association of Area Agencies on Aging, AARP, Unite Us/Virginia, Virginia Community Action Partnership, Riverside Health System, Telamon Corporation, The Planning Council, VCUHealth and more.
Bay Aging, through its healthcare arm of VAAACares®, has served as a Network Lead Entity with ACL in the Commonwealth for several years. VAAACares® acts a one-stop shop for health systems and health plans that want a statewide provider of aging services and other specialized interventions and supports to improve patients' outcomes while reducing healthcare costs. This approach has proven very effective in reducing unnecessary readmissions and emergency department visits while increasing health literacy for the members they serve. Their role will be greatly expanded in the new CIHN to include other social service providers, additional health care providers and more health plans. Bay Aging also provides Financial Management Services for the VA's Veteran Directed Care program in seven states.
Established in 1978, Bay Aging is a nonprofit 501(c)(3) Area Agency on Aging that has its home base of services for residents of the Middle Peninsula and Northern Neck. Through its comprehensive transportation, housing, community living and health services programs, Bay Aging is committed to providing programs and services people of all ages need to live independently in their communities.