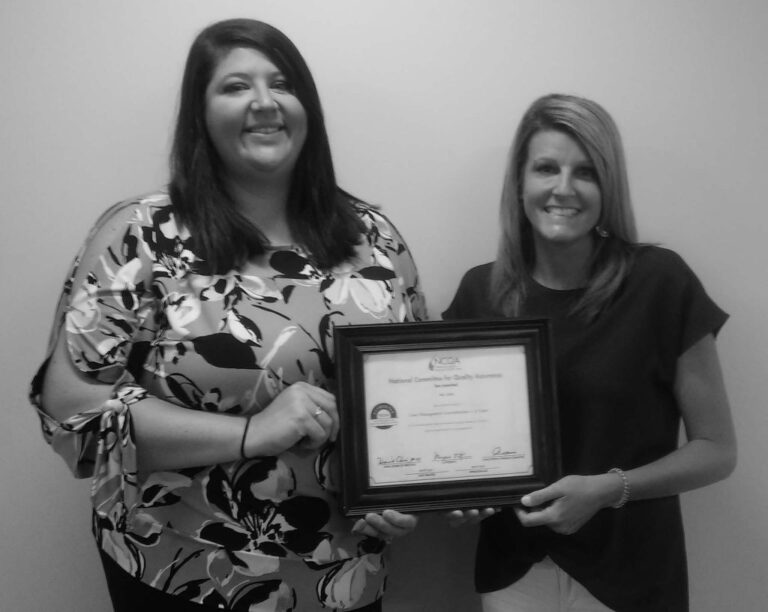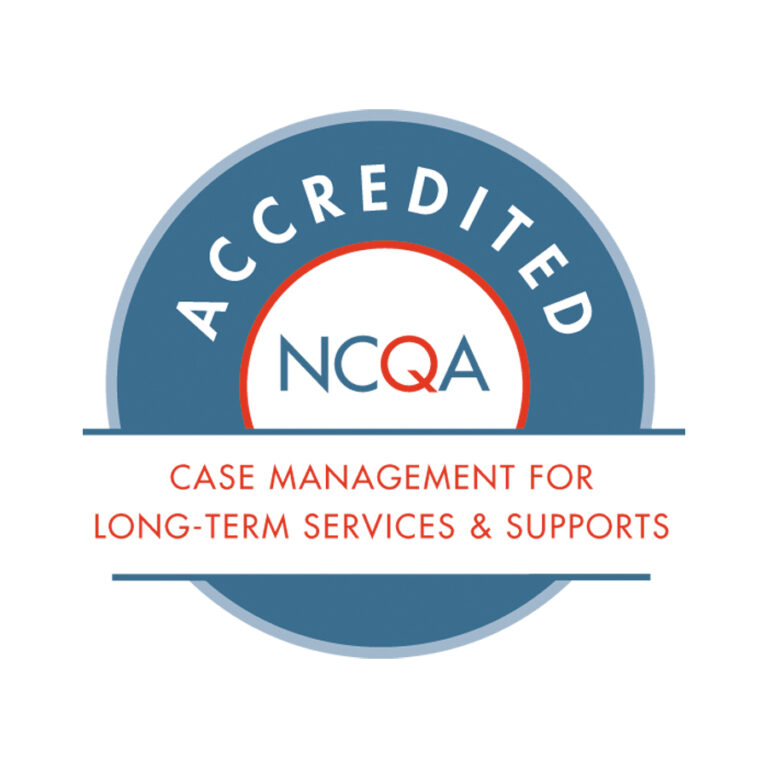 URBANNA, VA – Bay Aging announces that its Case Management for Long-Term Services and Supports program was awarded accreditation by the National Committee for Quality Assurance (NCQA), effective September 7, 2021. NCQA accreditation is the highest national recognition that can be achieved by community-based organizations that coordinate long-term services and supports.
Earning NCQA's Accreditation of Case Management for LTSS demonstrates that an organization is dedicated to coordinating the delivery of care in a person-centered and integrated manner to help individuals function optimally in their preferred setting. Tiffany Robins, R.N., Director of Care Coordination and Home and Community Based Services, and Lauren Cobb, Assistant Director of Care Coordination, led Bay Aging through the 18-month journey to accreditation, supported by team members Cathey Eades, Director of Care Transitions; Jennifer Beck, Director of Community Living Programs; and Austen Dozier, Care Coordinator.
Robins expressed pride in the team's accomplishment, stating, "Bay Aging is one of only 90 community-based organizations nationwide to achieve accreditation for Case Management for Long-Term Services and Supports and the only Area Agency on Aging (AAA) in Virginia to earn this honor."
Accreditation positions Bay Aging to further develop its role in helping residents of Virginia live independently in their homes for as long as possible. According to Robins, "We have capacity to expand to contract with health systems and insurers to provide ongoing care coordination, case management, and access to long-term services and supports. There is no cap on growth with this achievement."
Barry Gross, M.D., Vice-Chair of the Bay Aging Board of Directors and a practicing physician with decades of experience in health care management positions, cites the importance of the role played by community-based organizations in improving health outcomes. "Fragmented health care as is often currently delivered, is both inefficient and expensive. Coordination of the care we deliver helps achieve the 'triple aim' of lower costs, better health and better patient experiences. Bay Aging has a long history of successful case management and care coordination; NCQA accreditation of Bay Aging only cements and certifies its status as a well known high-level quality provider."
Established in 1978, Bay Aging is a nonprofit 501(c)(3) Area Agency on Aging that primarily serves residents of the Middle Peninsula and Northern Neck, offering transportation, housing, community living and health services programs. Through its VAAACares® network of 25 AAAs, Bay Aging/VAAACares® provides care management services statewide. Services include:
Care Transitions Intervention/Readmission Reduction
Fully Delegated Care Coordination
Medication Reconciliation with RN Review
PCP Notification of Discharge
Meals Processing
Post Hospitalization (acute care) Assessments
Health Screenings and Assessments
Prevention Programs including Chronic Disease Self-Management, Falls Prevention, and Diabetes Self-Management
Caregiver Counseling Services (in partnership with the Benjamin Rose Institute on Aging)
Transitional Care Management/Complex Case Management
Assistance with Transportation
Bay Aging is committed to providing programs and services people of all ages need to live independently in their communities. To learn more, visit www.bayaging.org or call 800-493-0238.
NCQA is a private, nonprofit organization dedicated to improving health care quality. NCQA accredits and certifies a wide range of health care organizations. It also recognizes clinicians and practices in key areas of performance. NCQA's Healthcare Effectiveness Data and Information Set (HEDIS®) is the most widely used performance measurement tool in health care. NCQA's website (ncqa.org) contains information to help consumers, employers and others make more-informed health care choices. NCQA can be found online at ncqa.org, on Twitter @ncqa, on Facebook at facebook.com/NCQA.org/ and on LinkedIn at linkedin.com/company/ncqa.
ced settings.